Bakersfield
We can do more together than we can alone. Our goal is to improve the lives of those we touch by applying current and effective treatment in a healthy, healing atmosphere, encouraging progress. We look forward to serving you!
Meet our team
We believe the most important thing about life is how we move through it. Guided by the 3-A's, we believe physical therapy should be Accessible to all who need it, provided in a positive Atmosphere, and rooted in proven Ability.
We don't just focus on the how or what of an experience, but also the why. As the largest employee-owned outpatient physical therapy team in the nation, we provide the level of individualized and specialized care we would want ourselves.
Contact us
8200 Stockdale Highway
Ste. B1
Bakersfield, CA 93311
phone: (661) 827-8959
fax: (661) 827-1779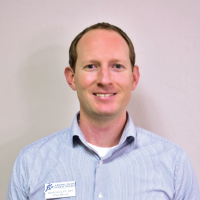 Jared Eskew
Clinic Director - PT, DPT
Read Bio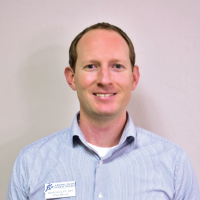 Jared Eskew
Clinic Director - PT, DPT
Jared was born and raised in Bakersfield, CA, and has a love for sports, specifically baseball. He was a professional baseball player for the Florida Marlins for three years. As an athlete who dealt with two surgeries himself, Jared attended physical therapy, where he came to realize that he was suited for a career in this field. He completed his undergraduate work at Cal Poly, San Luis Obispo in Kinesiology and received his Doctorate in Physical Therapy from Franklin Pierce University in the spring of 2016. While in PT school, Jared was able to continue his love of baseball and landed an internship with the Cleveland Indians.
He currently assists the Bakersfield Condors in player treatment when the team is on the road and is at the games if players need in-game treatment. Jared is committed to continuing his education and increasing his knowledge, and hopes to become a Sports Certified Specialist in Physical Therapy in the future. In his spare time, he enjoys an active lifestyle with his wife and son going hiking, camping, and enjoying sporting events.
Education
Franklin Pierce University, Goodyear, Arizona
Doctor of Physical Therapy, March 2016
California Polytechnic State University, San Luis Obispo
Bachelor of Science, Kinesiology, June 2012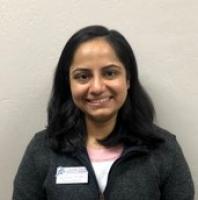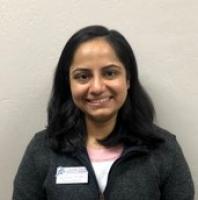 Rucha Patel
PT, MPT
Rucha was raised in the Western part of India in a city known as Rajkot. In 2013, she received a Bachelor of Physical Therapy degree from Saurashtra University, Gujarat, India. She completed an internship in multiple clinical settings and then went on to pursue her Master of Physical Therapy degree from RK. University, Gujarat, India with graduation in 2015. In 2016, she moved to the USA and stayed in Washington State for a couple of years. She moved to Bakersfield in 2018 and with a primary interest in Physical therapy, she completed her PTLA training in an outpatient clinic. She enjoys reading, traveling, and cooking.
Education
RK. University, Rajkot, Gujarat, India
Master of Physical Therapy, 2015
Saurashtra University, Rajkot, Gujarat, India
Bachelor of Physical Therapy, 2013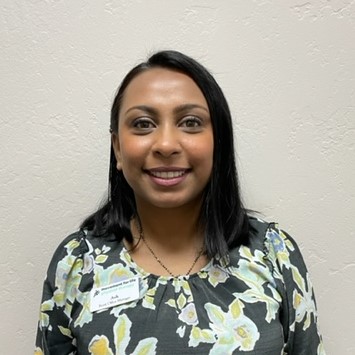 Ashmita Narayan
Front Office Manager
Read Bio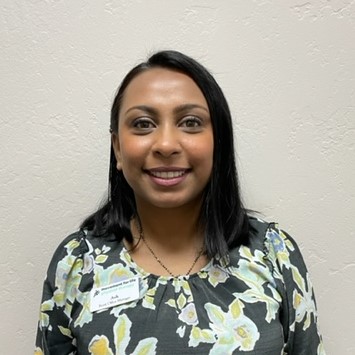 Ashmita Narayan
Front Office Manager
Bio coming soon!
Post your review here and it will be listed following approval. Your privacy will be protected by showing your first name only. Your last name and email address are used for anti-spamming purposes only.