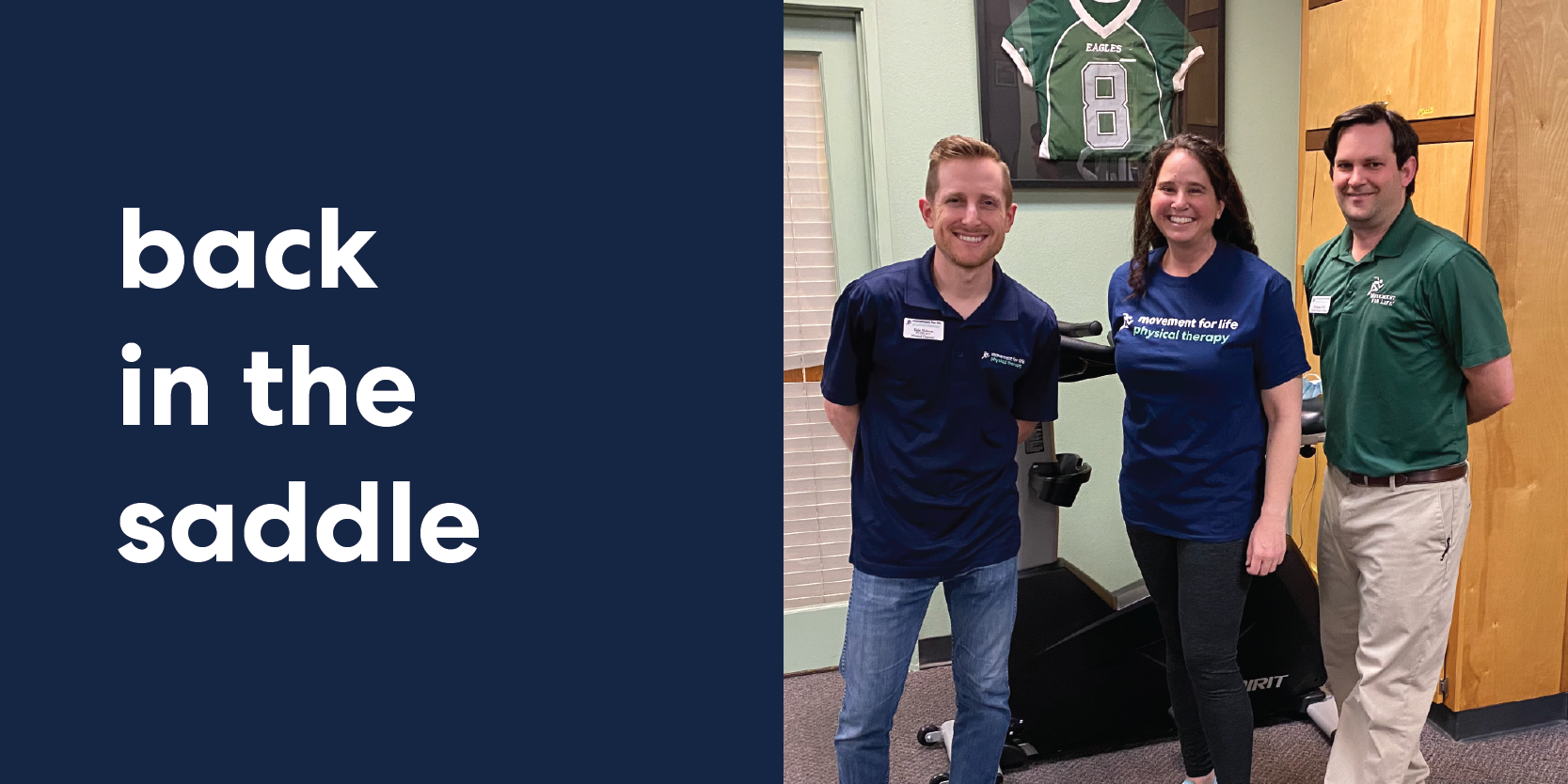 Back in the Saddle
Jessica Main is an active mother and member of the Atascadero community. While some aim for the pleasures of a nice brunch or a movie on a Saturday afternoon, Main prefers the kiss of the sunshine and a little bit of dirt under her fingernails from a day of riding horseback.
She spent a decade competing on horses, starting at the age of seven, and continued to ride in her free time consistently until an injury to her hip bucked her from her active lifestyle.
After muscle testing with a physical therapist at Movement For Life, Main's orthopedic surgeon Dr. Kevin Forsythe called for surgery to repair a labral tear in her left hip. In July of 2015, she underwent a hip reconstruction to fix the labral tear but came out with some other repairs including a micro-fracture treatment of the joint to treat arthritis, IT band release, cam lesion repair and a bursectomy.
"I went in thinking it was one thing, and it ended up being five things," Main said. "I started out thinking I would be on crutches for two weeks and was non-weight bearing for three months."
Following her surgery, Main headed to physical therapy at Movement For Life in Templeton, California, preparing for a long, arduous rehabilitation process. Like many others, she had heard the rumors of the unending march of exercises performed under the hum of fluorescent lighting found commonly in doctors' offices and began to worry about the journey ahead of her.
However, once inside the building and under the care of Clinic Director Jason Sanders PT, DPT, OCS, GCS, Main's luck and her outlook quickly began to change.
While in the Templeton Clinic, Main worked two to three times a week with Karma Sage-Johnson PT, and PJ Heath PTA, and began to notice something was working.
"The recovery was really slow but they [Sage-Johnson and Heath] were just so great," she explained. "They were my cheerleaders and kept telling me that I could get through it and reminded me that this is one of the hardest orthopedic surgeries to recover from. They really kept me going. Every day I would come in and they would have a smile on their faces and ask about my day and my weekend and their positive outlook was really so helpful."
Main discovered one of the key aspects that makes Movement For Life Clinics so great. Their focus isn't on healing just your injury but rather your entire body and spirit.
"It was significant for me," Main says of the workplace culture and demeanor of those that helped her. "Because I had been to other physical therapists before and they always seemed like they just wanted to patch the injury but didn't want to actually get me back to the things that I wanted to do."
After three months, the bed-ridden mother of two was able to shed her crutches and begin walking with confidence. After 10 months, Main was back in the saddle again and competing the way she knew she could.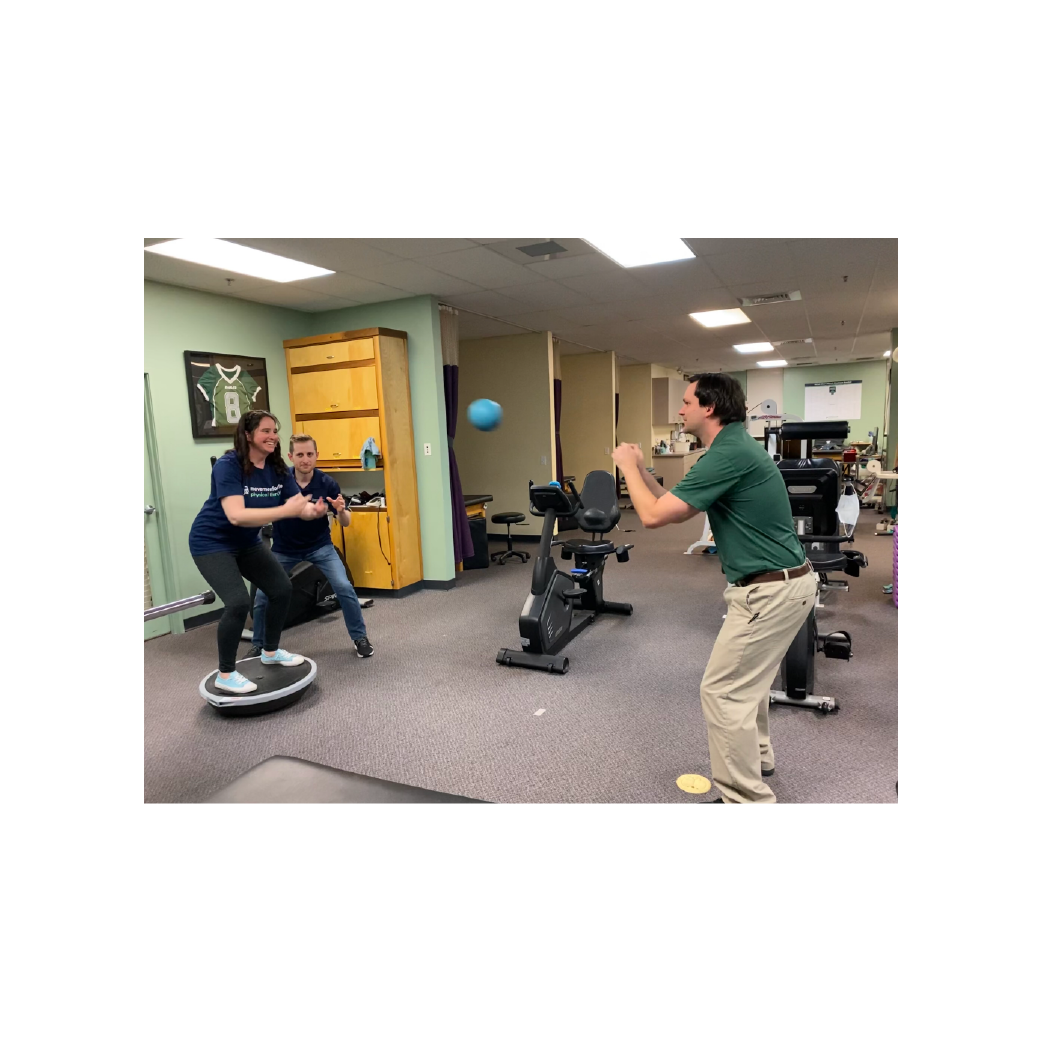 "My experience with Karma [Sage-Johnson] was really life-changing," She explained. "Not only did she help me heal and get through my injury but also helped me relook at some things that I had been doing physically for a long time that I thought were good for me and had me tweak some things that would help me functionally and provide longevity for my hip."
Unfortunately for Main, her lifetime of riding caught up with her again in 2021 when she went under for another surgery to fix her hip, this time to fix the right side. But, the trepidation and dread that once crept into her mind had vanished and she tackled her physical therapy with a smile on her face.
Main was now teamed up with Kyle Nelson PT, DPT, OCS and PJ Heath PTA at the Templeton Clinic, who had the ailing cowgirl off crutches in only ten weeks.
Main is still working towards getting back on her horse after her most recent surgery but has no doubts that she will be back and better than ever sooner rather than later.
After having such a profound effect on her life, Main decided it was time to practice what she preached and applied for a job with Movement For Life Physical and officially began working as the Marketing Coordinator and Community Liaison in November of last year.