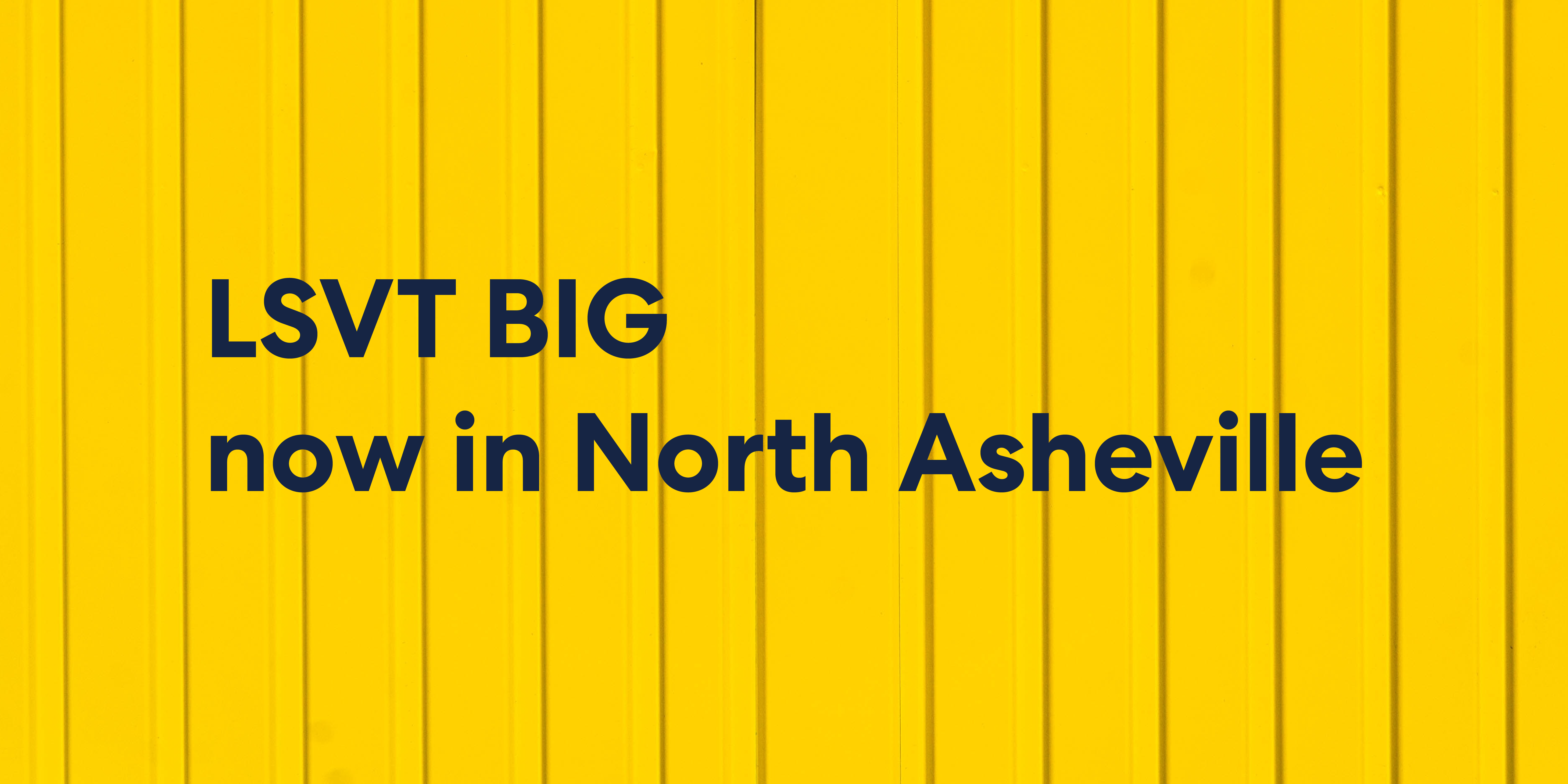 Movement for Life Expands Offerings for Parkinson's Community
By Movement for Life | April 15, 2022
[Asheville, NC] April 2022 — Movement for Life Physical Therapy is now offering LSVT BIG at its North Asheville office; an intensive and standardized treatment protocol designed to benefit mobility and motor skills, which is customized to the unique goals of each patient. LSVT BIG will be offered by Anna Easterling, PT, DPT. Anna is LSVT BIG certified, as well as an expert in yoga for people with Parkinson's Disease.
Movement for Life has long served the Parkinson's community through its Knock Out Parkinson's program, offered at its clinics in Candler, Hendersonville, North and South Asheville. Knock Out Parkinson's includes a combination of cardiovascular exercise, weight training, balance skills, and boxing.
What is LSVT BIG?
With the addition of LSVT BIG at Movement for Life - North Asheville, patients are able to choose a treatment method that best addresses their needs and comfort level. LSVT is an intensive, effective, one-on-one treatment style that consists of: one-hour sessions, four sessions per week, four weeks in a row. This is supplemented with daily homework and carryover exercises, as well as tasks tailored to individual needs/goals. The program helps people "recalibrate" their brain to recognize when their movements are smaller or slower than they think and reteaches how normal movement should feel.
"Rediscovering playfulness and joy of movement is such an important component of the therapeutic process," says Anna. "It's very exciting to be able to serve the Parkinson's community with a wide variety of science-based movement approaches that empower collaboration between our PTs and patients to co-create wonderfully unique care plans."
While there is no cure for Parkinson's, evidence has shown that people who participate in high intensity exercise programs make positive gains in all stages of the disease, as well as protect important areas of their brain.
"Recent literature suggests that high-intensity exercise has been shown to enhance areas of the brain responsible for dopamine and may be neuroprotective, actually slowing disease progression," says Nathaniel Goodwin, PT, DPT, and lead therapist for the Knock Out Parkinson's program in North Asheville. "It is a privilege to be able to work with these individuals on a daily basis and help improve their quality of life."
For questions or to get started, visit movementforlife.com/contact or call the North Asheville clinic at (828) 552-4217.