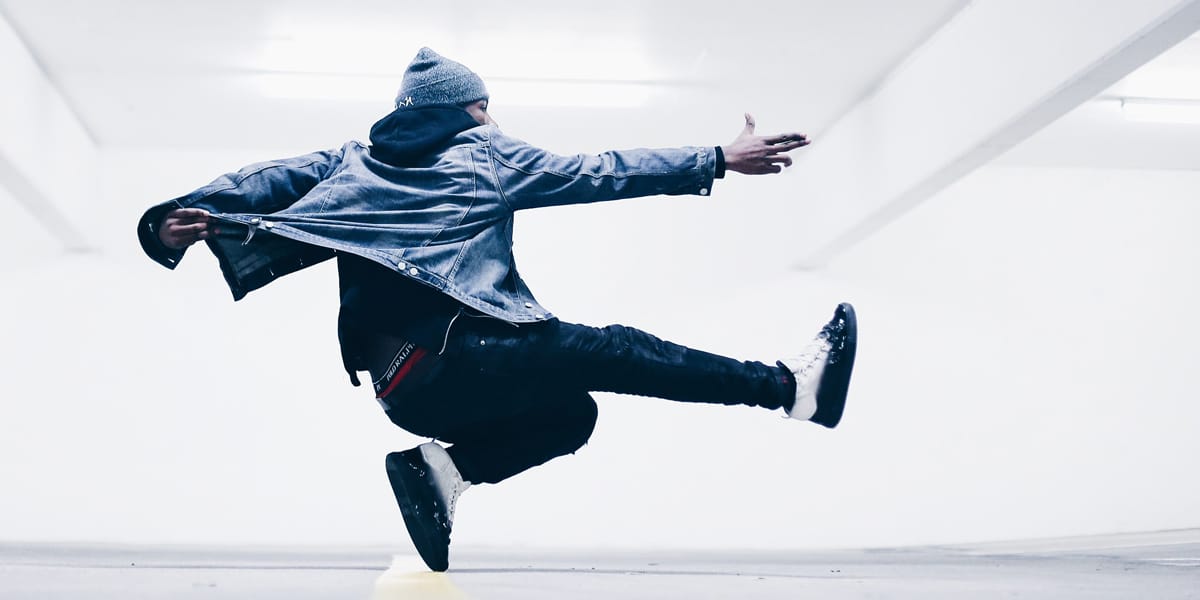 Top 10 Key Benefits of Physical Therapy
By Team Movement For Life | September 27, 2017
Physical therapy is not always everybody's first choice of treatment. Often, people who have suffered injuries and people with chronic pain or restricted mobility prefer surgery to physical therapy, believing that surgery is a faster and more effective way to treat the problem. However, most primary care doctors refer patients to a physical therapist as the first course of action, because it is the least intrusive approach.
But that's not all. Physical therapy also has several other benefits that can prove to be as effective as other courses of treatment, or even better. Here are some such advantages of physical therapy.
Physical Therapy helps manage pain
Chronic pain can be one of the most frustrating conditions to experience, especially if the underlying cause is unknown. However, physical therapy techniques and therapeutic exercises can help mobilize your joints and soft tissue and restore muscle function, reducing aches or eliminating pain altogether. And when patients continue to perform the prescribed physical exercises regularly, it can keep the pain from returning.
Physical Therapy can help avoid surgery
While surgery is unavoidable in some cases, physical therapy can help avoid surgery for others. By eliminating pain, assisting with healing, and improving physical health, physical therapy can help heal injured tissue and facilitate mobility all on its own, thus eliminating the need to go under the knife. And in case you've already had surgery, PT can get you into good shape and help you recover faster.
Physical Therapy can prevent injuries
One of the key aspects of physical therapy involves assessing the weak areas in the patient's body, and formulating a PT plan that helps strengthen these vulnerable points. By recognizing the areas of muscular or skeletal weakness, a physical therapist can analyze how likely it is that a patient will suffer injury, and create an exercise regimen that targets and strengthens weak muscle groups and joints, thus preventing future injuries in these areas.
Physical Therapy improves mobility and balance
Often, after a serious injury or a big surgery, it can be hard for patients to get back on their feet. Mobility can be restricted, and simple activities like writing, eating, or balancing the body can prove to be a challenge. This is when physical therapy comes in handy. Therapeutic exercises can restore mobility, make walking and moving around safer, and can even improve coordination and balance in patients who are at high risk for falls.
PT can also help to tackle general health issues
One of the less obvious advantages of physical therapy is that it helps handle and manage many age-related health problems including joint pains, arthritis, and osteoporosis. PT is a safer and more conservative approach for older patients, as it gives them a less traumatic alternative than undergoing joint replacement surgery. Physical therapy benefits has also proven to be effective for patients suffering from cardiac issues, as it improves cardiovascular function.
Physical Therapy can help you recover from a stroke
Often it's common to lost partial movement after a stroke. PT can help strength those parts of your body to help improve posture, balance and also helps the patients ability to be more independant around the home. This can help reduce the burden of the activities of daily living.
PT can help manage age related issues
Many times as an individual ages throughout their life, many people may develop arthritis and osteoporosis. Physical therapy can help alleviate the pain and help recover from for example getting a knee, hip or joint replacement. Another benefit of physical therapy is that it can help manage arthritis and osteoporosis.
Physical Therapy can help maximize your movement
Physical therapists are able to identify, diagnose and treat movement related issues. Each treatment plan is custom designed for each person's individual challenges and outcome goals. The benefit of physical therapy can help you live pain free and increase your quality of life. Your physical therapist also should work collaboratively with the patient.
PT can help avoid dependance in pain medication
Often when someone goes through surgery, there can be long term pain issues that need to be addressed. To reduce the risk of dependance on pain medication (mainly opioids), physical therapy is often a great safe alternative choice to address the pain issues from surgery. Even the CDC (center for disease prevention and control) recommends using physical therapy instead of pain medications like opioids.
Physical Therapy can help manage heart and lung disease
As part of the recovery process for cardiac and lung rehabilitation after a heart attack, physical therapy is often used as an aid to make sure your activities of daily living are functioning properly. Usually this is part of the overall rehabilitation process but sometimes you may need to seek the aid of a physical therapist yourself.
Physical Therapy can help manage diabetes and vascular conditions
Physical therapists can often create an individual management plan for managing diabetes and vascular conditions. Physical therapy can help manage your blood sugar through exercise. The exercise mainly consists of the right mix of aerobic exercises and weight strengthening exercises.
Physical Therapy can help regain original capabilties
Many times as part of the healing process through physical therapy one is able to regain capabilities that were once lost. Although this does not happen quickly, after a few years of physical therapy under the supervision of an expert physical therapist. In addition, physical therapy is great because it helps not just regain original capabilities but because it will help significantly improve the overall fitness and health of a patient.
Benefits of Physical Therapy for Athletes
The benefits of physical therapy for athletes depends if you were injured before or if you are proactively addressing issues with physical therapy. However the main benefits are that it can help you get an improved endurance which can give you a slight edge. This is important especially for very competitive athletes who are looking to always have an edge. Another reason athletes can benefit from physical therapy is because it improves circulation and strengthens your muscles and makes you more flexible which can help improve your game each time you play.
Most Common Reasons for Physical Therapy
Many of the common reasons people get physical therapy are varied but here are the most common: reduce or eliminate pain, avoid surgery, improve mobility, recover from stroke, recover from a sports injury, improve balance strength muscles to prevent falls, pre-diabetes management, managing age related issues.
Benefits of Physical Therapy After Surgery
Some of the most common benefits of post surgery physical therapy are: to restore function (both normal and joint function), building up strength in your muscles and surrounding muscles, take away pain and ease the swelling in very sensitive areas, to help with ADL (activities of daily living), help with healing through increased circulation, avoiding blot clots.
Why do we need physical therapy?
Often times physical therapy is needed by a core group of people. Those people typically fall into the following categories: Athletes, Children with challeneges (development, pediatric issues, mobility issues, or injury relates issues), Middle age to older individuals (with increases in age the body doesn't recover as fast, increased muscle atrophy), Individuals with chronic diseases (cancer, heart disease, diabetes, lung disease, lung cancer, etc..), Individuals with balance issues (vertigo), Individuals who had a stroke and individuals who are opting to get surgery.
Does physical therapy really work?
Yes physical therapy works. Often times the reason why people say it doesn't work is because an ineffective program was prescribed by the physical therapist. For example, there are different disciplines of physical therapy (exercise therapy, manual therapy, wound care, outpatient care) and it is the job of the physical therapist to listen to your specific needs and suggest the proper treatment.
Why physical therapy is important?
Because physical therapy is not merely an alternative course of treatment; it offers varied benefits for people from all walks of life, right from athletes and sportspersons to people suffering from a range of health issues. The benefits of physical therapy for athletes is something we're going to dive into in another blog post if you are curious.
Pro tip #1: If you are looking for the different types of physical therapy, visit out latest blog post.
Pro tip #2: If you are interested in physical therapy for frozen shoulder, we have a new blog post.
Pro tip #3: If you are interested in rotator cuff therapy, see our other informative blog post.