Atascadero
We can do more together than we can alone. Our goal is to improve the lives of those we touch by applying current and effective treatment in a healthy, healing atmosphere, encouraging progress. We look forward to serving you!
Meet our team
We believe the most important thing about life is how we move through it. Guided by the 3-A's, we believe physical therapy should be Accessible to all who need it, provided in a positive Atmosphere, and rooted in proven Ability.
We don't just focus on the how or what of an experience, but also the why. As the largest employee-owned outpatient physical therapy team in the nation, we provide the level of individualized and specialized care we would want ourselves.
Contact us
6907 El Camino Real
Suite D
Atascadero, CA 93422
phone: (805) 466-6719
fax: (805) 466-5286
Hours
Monday - 7:30 AM-6:30 PM
Tuesday - 8:00 AM-6:30 PM
Wednesday - 7:30 AM-6:30 PM
Thursday - 8:00 AM-6:30 PM
Friday - 7:30 AM-6:30 PM
Driving directions >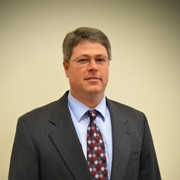 Richard Goldbach
Clinic Director - PT, MPT, OCS, CAE
Read Bio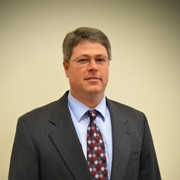 Richard Goldbach
Clinic Director - PT, MPT, OCS, CAE
Richard received a bachelor of science degree in Physiological Science in 1993 from the University of California at Los Angeles. In 1996, he received a Master of Physical Therapy from the University of Southern California.
He is a board certified orthopedic physical therapy specialist and has published research on patellofemoral knee pain. He has extensive post-graduate training in the field of occupational medicine and has worked with several fortune 500 companies as a certified ergonomist to prevent work injury. In his spare time, Richard enjoys boating, camping, fishing and spending time with his wife, daughter and dog Tucker.
Education
University of Southern California
Master of Physical Therapy with distinction, 1996

University of California at Los Angeles
Bachelor of Science in Physiological Science, 1993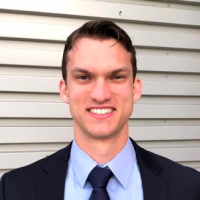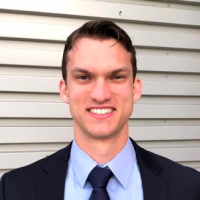 Daniel McPherson
PTA
Daniel was raised just west of Philadelphia in West Chester, PA and lived in there until he was 18. Prior to pursuing a career in the field of physical therapy, he served 5 years on active duty in the U.S. Army. During his service, he was promoted to Team Leader and given responsibilities ranging from training new service members to briefing high-level officers and civilians from multiple allied countries. Upon completion of his military service, he returned home to PA to pursue his PTA degree. After working as a PT aide and Personal Fitness Trainer for 4 years while attending school, Daniel started his PTA career with Premier Orthopedic Physical Therapy. Daniel organized a company-wide food drive leading to 180 pounds of food donated to the local food bank. Outside of his professional career, Daniel enjoys traveling and adventuring with his fiancé and spending time at the beach or park with his big lab Duke. Go Eagles!
Education:
Pennsylvania Institute of Technology, Media, Pennsylvania
Associate of Science, Physical Therapist Assistant, August 2018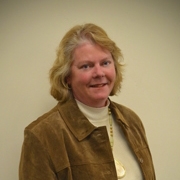 Michele Rickwald
Front Office Manager
Read Bio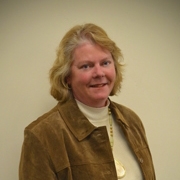 Michele Rickwald
Front Office Manager
Michele, a native of Southern California worked in fundraising for the education and non profit industries for 25 years. After selling their family owned and operated towing service in Santa Monica she and her husband John relocated their family to the Central Coast in 1994.
A hobby enthusiast for Tortoise rescue, Michele enjoys horseback riding in rural Creston and spends most of her free time tending her animals and canning during the Summer months.
Post your review here and it will be listed following approval. Your privacy will be protected by showing your first name only. Your last name and email address are used for anti-spamming purposes only.